Why Starting A Podcast Is The Biggest Untapped Content Marketing Opportunity...

61% of people purchase products and services they hear about on podcasts. Podcast listeners are a highly engaged and affluent audience that listen to every episode on the train, in the car or while they're exercising.
Would you like to attract more of these types of people to your business? Using podcasting as a content marketing channel can help you do just that.
- Build A Highly Engaged Audience
Podcast listeners are a highly engaged captive audience that will listen to every episode of a show on the train, in the car or while they're exercising.
- Start Your Own Trust Building Media Channel
Customers do business with people they know, like and trust. Podcasting is one of the stickiest forms of content marketing and is great way to cement a relationship with your clients and communicate your value before the sale.
- Create A Platform For Your Thought Leadership
Content marketers who podcast are elevated to expert status. Get yourself more speaking opportunities by letting people hear your thought leadership.


Professional Podcasting Certification
Show future clients and employers your mastery and expertise by adding a professional podcasting certification to your Linkedin profile, We're the only podcasting course that offers this certification, and it is included at no extra cost in the Podcast Power Blueprint training.
---
"The Podcast Power Blueprint training helped me get my podcast started so I could share with the world the inspiring stories that my guests have to tell. Simon's course made podcasting easy to understand and I loved how I could watch the videos at a time convenient to me. 5 stars, and highly recommended!"

Katy Napoleon-Hill - Screenwriter & Host, The Success Journeys Podcast
---
Here's What You Get When You Register Today...
Podcast Power Blueprint Core Training: 5 Modules, 20 Lessons, 49 Videos, + eBooks & Guides

We've got every aspect of podcasting covered in our step by step videos and guides. From start to finish you've got everything you need to learn in one place, accessible at any time including...
Module 1 -Podcast Equipment Made Easy
We'll show you which microphone and accessories to buy, that will give you studio quality recordings but are simple to set up, which audio editor to use for producing your podcasts, and how to choose where to store your podcast audio files on the web.
Module 2 - Podcast Formats, Sourcing Content & Guests
We'll show you what the most popular formats are for podcasting, how to choose the right format for your show and how to create a show plan for each episode. We've also got some great resources for you so you can source relevant content for your listeners and a step by step guide to approaching guests to appear on your show.
Module 3 - Microphone Confidence & Recording Guest Interviews
We'll show you how to use your microphone effectively for optimum sound quality, how your posture can affect your voice when recording, and how to record remote guest interviews using Skype and Ringr.
Module 4 - Producing A Polished Podcast - Editing & Mastering
We'll show you how to edit your podcast and save it in the right format for your media hosting, how to master your podcast with some simple tools to create a great sounding finished episode, how to create great artwork for your podcast, and how to tag your podcast with metadata to aid discovery on iTunes.
Module 5 - Time To Go Live! Publishing & Distributing Your Podcast
We'll show you what a podcast feed is and why you need it, how to add episodes to your podcast feed and website, how to get your podcast on the the iTunes and Stitcher platforms, how to share your podcast episodes on social media and how to understand podcast metrics.


Loz James, The Content Champion Podcast
"The Podcast Power Blueprint course is well organised, well presented and professional. I'm currently listening to the Ringr section - really great stuff!"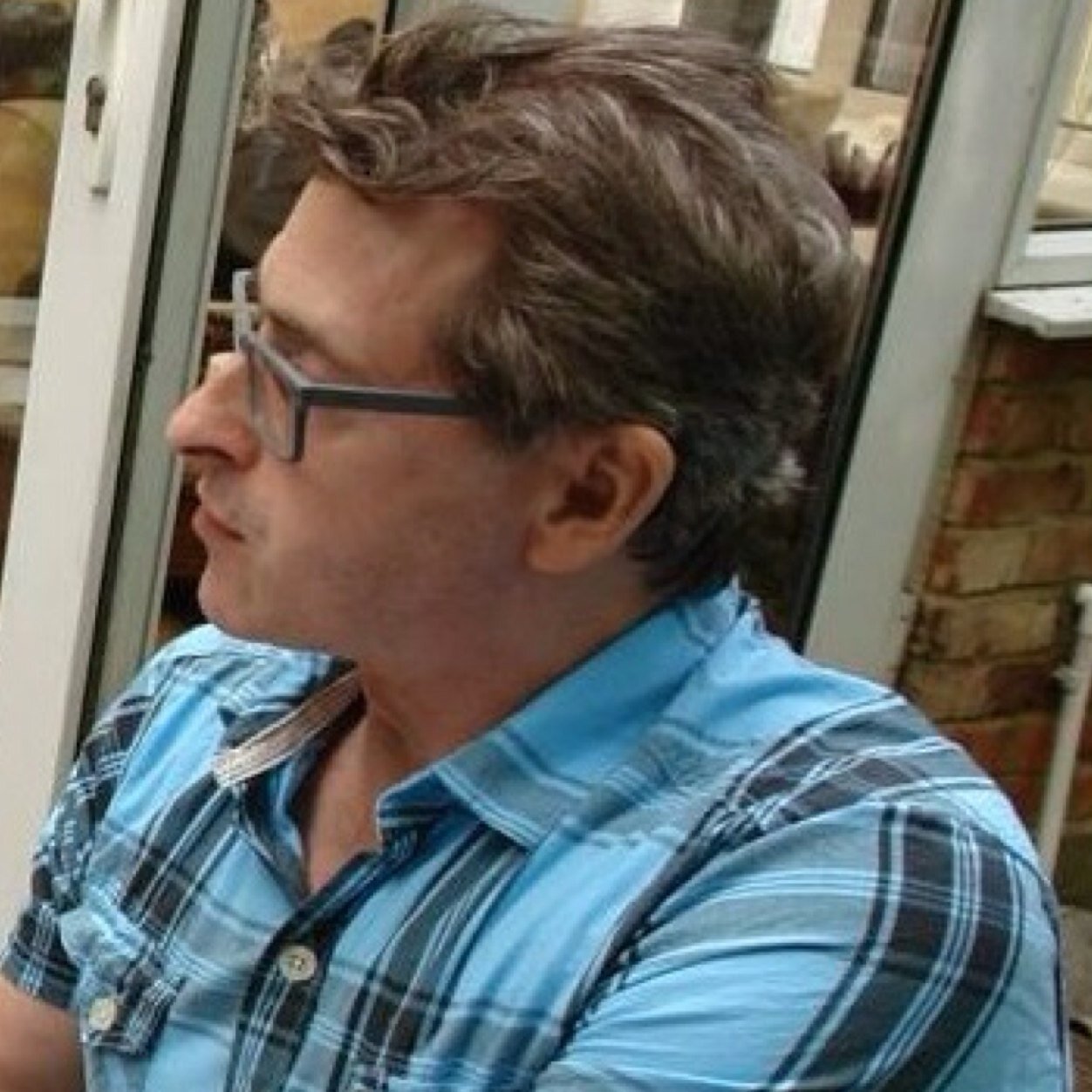 Jim Spring, Broadcaster, London Podcast Network
I love Simon's straight forward conversational style. Too many instructional videos can be off putting by using jargon or assuming a greater knowledge on the part of the listener, and I feel this course is just right.
Simon Dunant:  Digital Learning TechnologistSimon is the founder of New Rise Digital, and has over 16 years experience of delivering digital training. He has extensively coached and trained new and expanding businesses and their staff on digital business strategies.Simon's has delivered thought leadership at leading international conferences and alongside his coaching and training sessions he  has delivered digital transformation strategies to audiences at leading global brands including Google and Eventbrite Inc.
1

Module 1: Choosing Your Podcast Equipment

Introduction To Choosing & Setting Up Your Podcast Equipment

Choosing Your Podcasting Equipment

2

Setting Up Your Podcast Equipment: Single Host USB Microphone Setup

Setting Up Your USB Condenser Microphone

Windows: USB Condenser Microphone Software Settings

Mac: USB Condenser Microphone Software Settings

Samson Soundeck Software Setup [Optional]

eBook: Equipment Guide & Links For A Single Host Podcast

3

Setting Up Your Podcast Equipment: Multiple Hosts Using A Mixer & XLR Microphone Setup

Setting Up Your XLR Mic & Mixer

eBook: Equipment Guide & Links For A Multi Host Podcast

eBook: A Guide To Mixer Features & Functions

4

Setting Up Your Podcast Equipment: Recording Audio With Your Mobile Device

Setting Up Your Mobile Device Microphone

IOS: Setting Up Your Audio Recording App

Android: Setting Up Your Audio Recording App

eBook: Equipment Guide & Links For Recording On Mobile

5

Choosing & Setting Up Your Audio Editing Software

Installing Audacity Audio Editor Software

Audacity Controls & Editing Functions

Saving & Exporting Files From Audacity

eBook: Audacity Download Links & Quick Reference

6

Understanding Podcast Media Hosting

Audio File Hosting & Streaming

eBook: Media Hosting Guide

7

Podcasting Equipment Check Out

8

Module 2: Planning & Sourcing Content For Your Podcast

Introduction To Planning Your Podcast

9

Naming & Formatting Your Podcast

Choosing A Name & Format For Your Podcast

10

Planning The Structure Of Your Podcast

Creating Your Episode Plan

PDF Cheat Sheet: Podcast Show Plan

11

Sourcing Your Podcast Content

Sourcing The Content For Your Show

eBook: The Essential Guide To Getting Guests For Your Podcast

12

Planning Your Podcast Check Out

13

Module 3: Microphone Confidence & Guest Interviews

Introduction To Confidence & Interviews

14

Confidence On The Microphone

Microphone Distance & The Proximity Effect

eBook: Proximity Effect Guide

Posture & Voice Intonation

Pre-Interview Power Posing

Amy Cuddy's Power Posing Ted Talk

How To Overcome The Top 5 Fears Of Podcasting

15

Recording Interviews With Skype

Windows: Installing & Using iFree Skype Recorder

Mac: Installing & Using eCamm Skype Recorder (Mac)

eBook: iFree Skype Recorder Settings Guide

Links To Skype Recording Software

16

Recording Remote Interviews With Your Mobile

Recording Interviews With The Ringr App

Interview With Tim Sinclair, CEO of Ringr

17

Microphone Confidence & Interviews Check Out

18

Module 4: Producing A Polished Podcast - Editing & Mastering

Introduction To Editing & Mastering

19

Creating Your Podcast Branding, Intro & First Call To Action

Link To Podcast Intro & Jingle Provider

The Main Event: Editing Your Interview & Core Podcast Content

The Second Call To Action & Request To Subscribe

Enhancing Your Podcast With Music Beds

20

Exporting Your Final Edit & Mastering Your Audio

Exporting & Mastering Your Final Mixed Podcast

eBook: Mastering Settings

21

Music Resources For Your Podcast

Copyright, Licensing & Using Music In Your Podcast

Understanding Podcast Law: An Interview With David Lizerbram

Links To Podsafe Music Providers

Understanding Podcast Law: An Interview With David Lizerbram

Link To The Podcast Law eBook

22

Podcast Artwork & Metadata

The Key Elements For Creating Great Podcast Artwork

Using Canva To Create Your Podcast Artwork

Outsourcing Your Podcast Artwork With 99 Designs

Adding Artwork & Metadata To Your Podcast Audio File

Tagging Formats & Checklist

23

Producing Your Podcast Check Out

24

Module 5: Time To Go Live! Publishing Your Podcast

Introduction To Publishing Your Podcast

25

Understanding Podcast Feeds

26

Publishing Your Podcast On Libsyn

Setting Up Your Libsyn Media Hosting Account

Setting Up Your Libsyn Podcast Feed

Adding Your Episodes To The Libsyn Podcast Feed

eBook: Libsyn Settings Guide

27

Publishing Your Podcast On WordPress

Installing & Setting Up The PowerPress Plugin

Publishing Your Podcast Episodes On WordPress

PowerPress Settings Guide

28

Distributing Your Podcast

Submitting Your Podcast To Apple iTunes

Submitting Your Podcast To Stitcher Radio

29

Podcasting Statistics & Metrics

Podcast Statistics: What To Measure & Why

30

Publishing Your Podcast Check Out